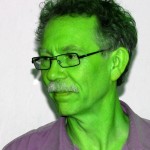 A little about me.
In Denmark these days it is highly respected if you are green!
My name is Carsten. I was born near Copenhagen back in 1953 and grew up in a small town named Bagsværd. Now the residence is about 20 km outside the capitol. In the meantime we have raised two wonderful children, one of each.
My interest in photography took off with my first SLR in the very early 70′s. After years it faded to hibernation. It woke up when I bought my first digital camera, a Canon IXUS 400.
I like digital photography. But I want the image taken when the button is pressed. So I had to change to SLR again.
For the time being I'm using a Nikon D80 Canon 7D with various lenses.
Have a look, and please ask or comment on my posts if you have something on mind.