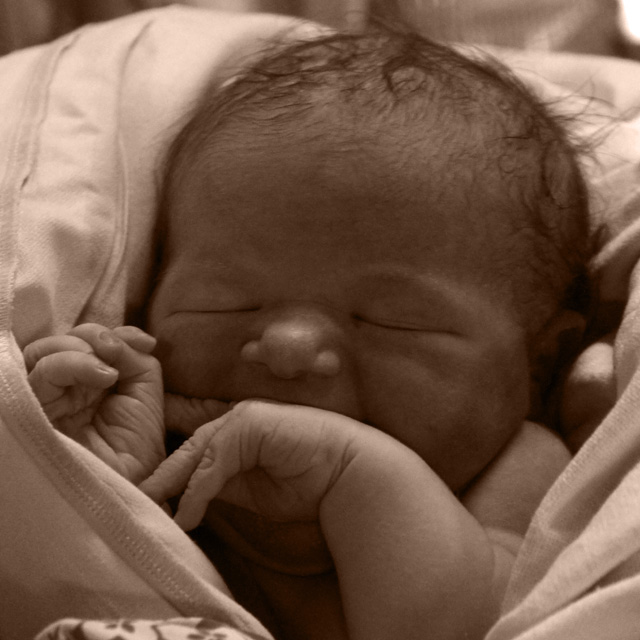 Technical data:
Mass: 3.944 kg Length 0.53 m
This is the first image of my granddaughter. Probably not the last 🙂
…Could use more time and light. She was hiding so I had only seconds for the shot.
Sådan ser hun ud, den lille. Hun gemte sig, så der var kun et øjeblik til at tage dette billede.
Mon ikke jeg viser flere billeder senere?
Hun vejede 3944 g, og var 53 cm lang ved fødslen.