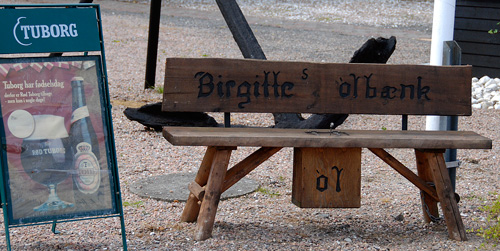 A little help to those few of you who do not read (understand) Danish:
The sign says:
Tuborg has birthday
that's why Red Tuborg is back
-but only for few days!
My mother did not drink beer -except on very special occasions. But when she did, she preferred Red Tuborg.