…Or B&W.
Scott has set up his 24th assignment.
Most of us are using digital cameras today – I think, and therefore nearly all photos are shot in color.
But try and have a look with your 'luminance' eyes, and see if the colors really makes the photo better.
The images I print are roughly 50-50 color or B&W.
These pictures were made in B&W because the colors didn't add to the experience.
First a picture from a place that's very 'hot' these days. The columns around sct.Peters Church in the Vactican State.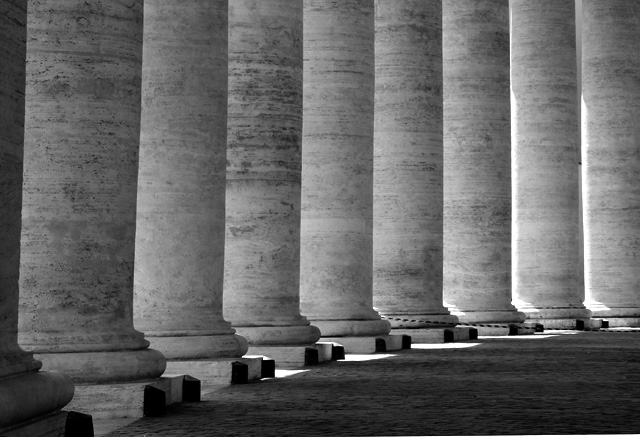 Playing in the streets for a coin or two. I gave a few for the posing.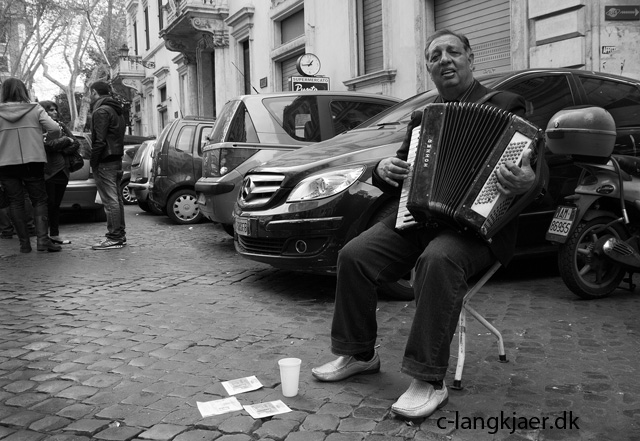 Two friends having a good time together in Rome.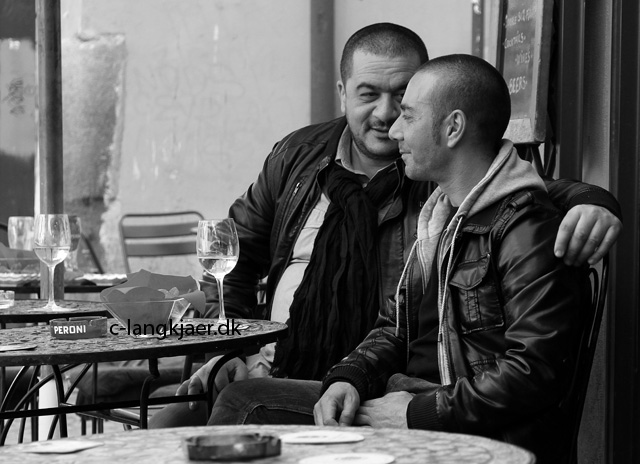 One of my favourites, which some of you might have seen before. This is Black and White.