Scott Thomas has laid out a new assignment:
Creative Exposure.

Read about it on his site and join if you get inspired.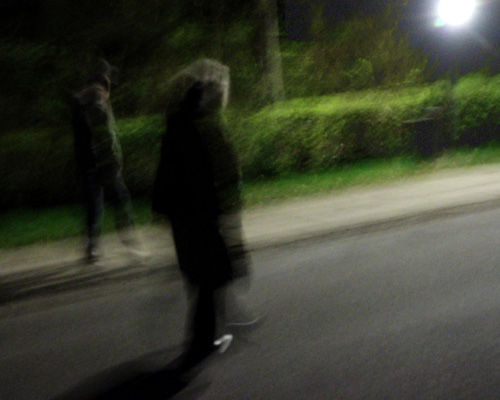 This time we are urged to tell a little about the exposure details.
I wanted to try capturing movement and the mood in walking at night time. I tried different ways.
The data for this shot is 1/4 sec, ISO 6400, f/4.5, fl=27mm(x1.6)
It is shot while walking – both the persons in the image and the photographer.
Maybe the image is too bright? Let me know what you think.
I got some good advice for this image. So I modified it a little. Thanks for the help.