This post is a contribution to Scott Thomas' assignment #8. Read about it on his site and feel free to join with your own input.
Part of this years summer vacation took place in Kandestederne – a locality very close to the northernmost point in Denmark.
The landscape consists primarily of sand dunes with a flora dominated by Heather, Leymus and European Beachgrass. There are a couple of hotels and a place for camping in the area –  in addition to the small houses that can be rented for vacation. I don't know how many there are. 100 – 200 at the most, I think.
There are only a few farmers there, struggling against the sand – it seems as if horses and summer tourists are what  makes their income.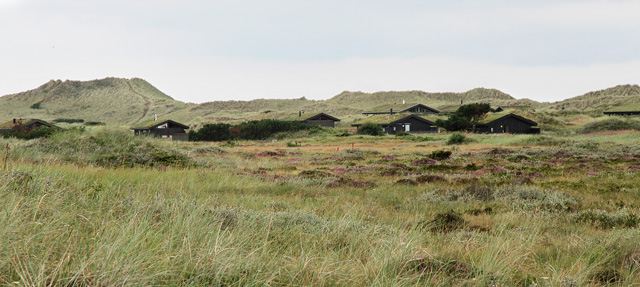 The nature is not suited for agriculture because of the sand. The currents in the water erodes the coast and the strong wind from the North Sea blows the sand into the land. Our forefathers had a very hard job fighting the sand and they planted grasses and Shore Pine to stop the sand drift.
In this harsh area the government decided to protect one of the dunes so that people in the future - (us) could see what their ancestors had to fight. This area is called:Råbjerg Mile.  About 1 square km and 10 million tons of sand moving at a speed of 18 m (59 ft.) pr. year.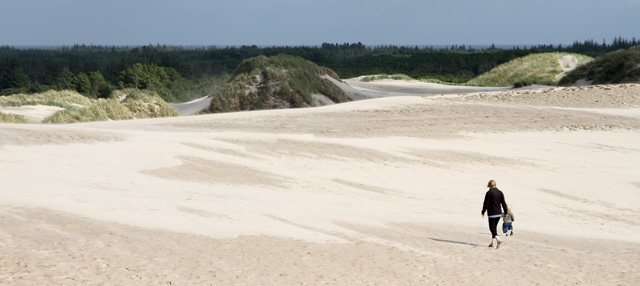 This huge mass of sand is full of motives for photographers. I want to show you a few of mine shots from this.
First a view in B&W: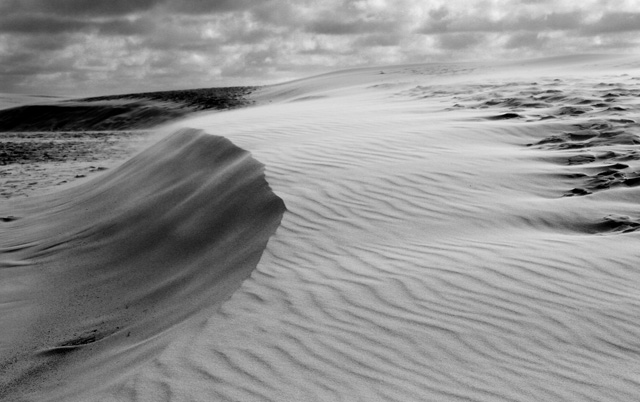 And then some details of the rains and the winds work on the texture:
This topography reminded me of Star Wars: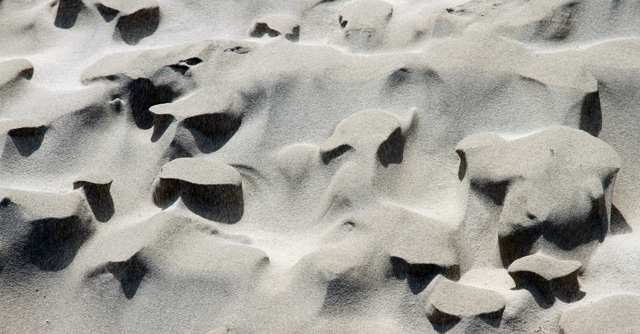 Endless ripples – changing from one minute to the next…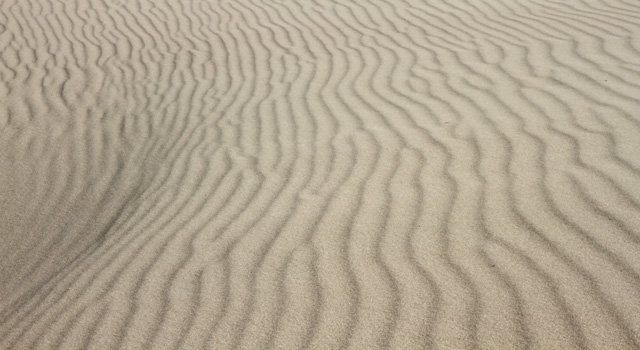 Layers of dark, heavier particles arranged one day, eroded by slightly different wind direction the next day: