This wekend we were working with willows in the wet garden.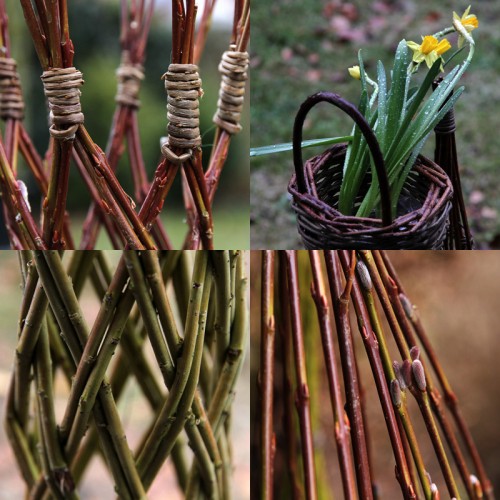 I'll just follow up on this post.
I have seen and admired willow weaving for many years. But I newer tried making anything myself, until we saw our good friend Sette and her beautiful handcrafted willow wickerwork, and she urged me to try it. I was a little proud then.
This weekend Sette came all the way from the other end of Denmark to teach a dosen or more of us in the art of willow weaving.
I think that everybody left with a good feeling inside. -Proud of themselves and the work they'd done.
Thank you very much Sette.
Here you can see the materials before the course started.