Click to see another version.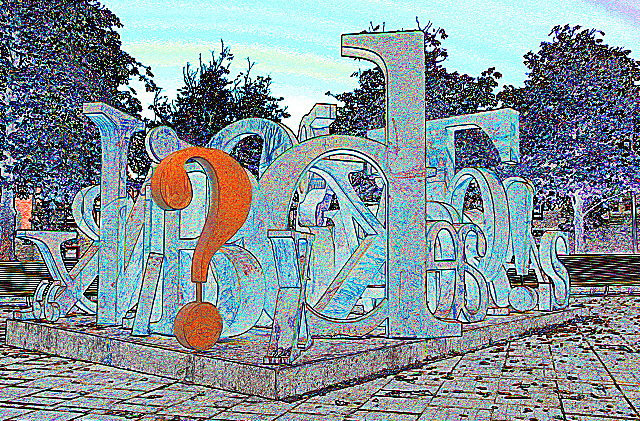 This sculpture is all the characters from a typewriter, which was one of Dan Turéll's (1946-1993) many tools. The sculpture on "Dan Turélls Plads" was officially unveiled this week. Around it there is a bench for l o o o o o o n g talks.
Sorry, once I got a good advice from Scott: Try to show the scale!