On my long and difficult way to work yesterday…(click)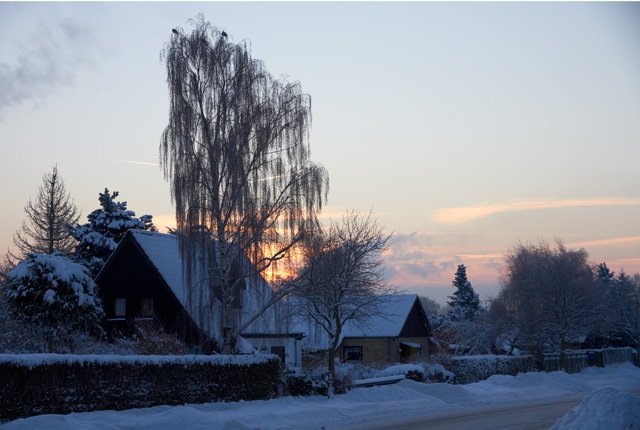 It was a freezing cold night. Temperatures measured down to -8.5 F!! (-22.5C)
My car decided to stay home for the day, so I had to take the bus. That means walking a good kilometer in the snow. The bus frequency should be 9 – 10 minutes between, but I had to stand still waiting for more than 20 minutes. After the 1 hr bus ride – in a cold bus -10 minutes walk in this beautiful morning 🙂 My feet were like ice for the next hours.
………………
I wish you all a very good Christmas and a happy New Year.
Earlier this month I had the pleasure of meeting two of my Danish blog friends. A special greeting to you:
Jeg glæder mig over den overraskelse det var at møde jer. Måske kan det ske igen. Jeg ønsker jer og jeres en glædelig jul og et lykkeligt nyt år.
To my frequent visitors from around the world (Germany, for example) : It would be nice to know who you are. Please feel free to write a couple of words. Merry Christmas.